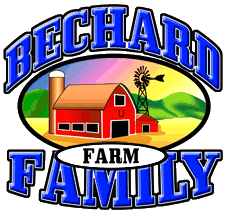 Why Pasture-Raised Meats?
Chicken
Turkey
Beef
Lamb
Pork
RAW MILK
Eggs
Bread
Jams
Soaps
Recipes & Tips
Prices & Schedule
Around the Farm
Links

In the News
Raw Milk Lawsuits
Where to buy our Jams
Where to buy our Soaps
Order Meats
Order Turkeys
Lamb Deposit
Order Soaps
Order Jams
Contact Us

You can contact us at:
Bechard Family Farm
13700 Athens Road
Conway, MO 65632
(Directions)

417-589-4152
Please DO NOT call before 7:30 AM
Our farm store is open Monday thru Friday, 10am to 6pm; Saturdays, 10am to 2pm. Sunday is our day of rest and worship.
Our products are available for pick-up at the farm and on scheduled dates in the Springfield area. If you're coming out to the farm, it's always good to call ahead to make sure we have what you're coming out for.
We are in Conway, Missouri just off I-44 at exit 113. We are north-east of Springfield on I-44. It is only 35 minutes from the intersection of US-65 & I-44 to the farm.
This is a working farm, so please keep in mind that you will most likely encounter construction, unfinished projects, active farming, mud (and "not mud") at any time.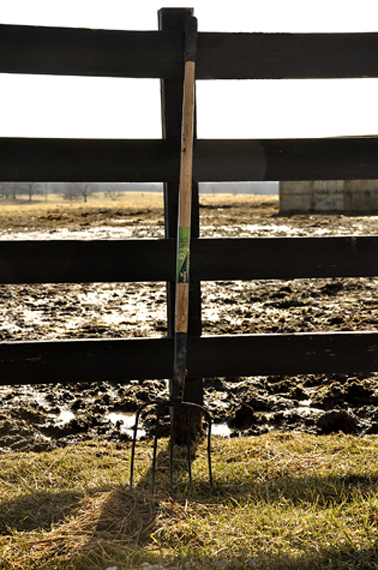 Are you wanting to learn "Pasture Based Farming" ?
Are you interested in learning about pasture based farming? Would you like to learn from someone who is already doing what you would like to do? Would you like to learn from our successes and failures?

If you have questions about raising pastured raised meats, how to build a bottomless chicken pen, how to butcher a chicken, questions about dairy cows, marketing strategies, and much, much more, we have answers. There are no stupid questions! Ask them all.

Everything we know is the acquired knowledge of 12-1/2 years of farming, seminars, hard knocks, and paying other farmers to teach us what they knew. We are happy to share what we have learned, yet as our business and family-size has grown, our time has become more valuable. Please be considerate of that.

Please contact us for an appointment for times and fees if you would like to come for farm tutoring or consulting.

We do NOT give farming advice by e-mail.


Home About Us Meats Chicken Turkey Beef Lamb Pork Milk Eggs Baked Goods Jams Soaps
Recipes & Tips Prices & Schedule Around the Farm Contact Us Links Order Meats Order Jams Order Soaps
© 2000-2013, Bechard Family Farm
All photos, images, text, and wording are the exclusive property of Bechard Family Farm
and may NOT be used or reproduced without permission.